Download Our Expert Insights Report
Featuring Visual Investor Risk Gauges
This special report offers observations and opinions designed to provoke unique and critical considerations of crypto and gold in a modern portfolio.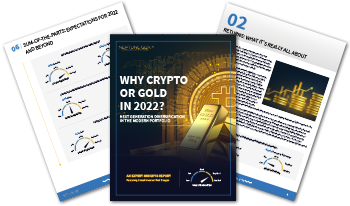 Authored by the seasoned industry experts at Neptune-GBX, this report covers topics that are not often adequately addressed in modern market commentary.
Key sections of Why Crypto or Gold in 2022? include:
Measuring Veracity Amongst the Noise
Returns: What It's Really All About
Risk: Obscured by Fear, Greed, and Complacency
Safety: Boring and Underappreciated…Until It's Lost
Liquidity: Illusions of Grandeur Until Sold & Settled
Sum-of-the-Parts: Expectations for 2022 and Beyond
Complete the form to download your copy now!